Details of Xiaomi Type C Fast Charging USB Cable 3A
Specification of Xiaomi Type C Fast Charging USB Cable
Brand: Xiaomi
Model: Type-C
3A Fast Charging.
Materials: Aluminum Alloy, TPE
Cable Length: 1.2m
Charging supported up to 65W
First Charging and Data Transferring function
Certified: Xiaomi Type-C USB Fast Charging Data Cable
USB type-c interface
Special Features: Pure Copper Wire Coils
Nickel Plating
Original Product
Color: White
Description
Xiaomi Type C Fast Charging Cable
The Xiaomi Type C USB Cable is suitable for a variety of devices that has a Type C interface of mobile phone or USB devices. The high-quality environmental protection TPE flat cable layer is strong, durable, and comfortable to use. It is made of a high-quality oxygen-free copper cable core, ensuring fast data transmission. It supports charging, and data transmission functions at the same time. The maximum charging support is up to 65W. Xiaomi Type C cable for fast charging supported smartphones/devices.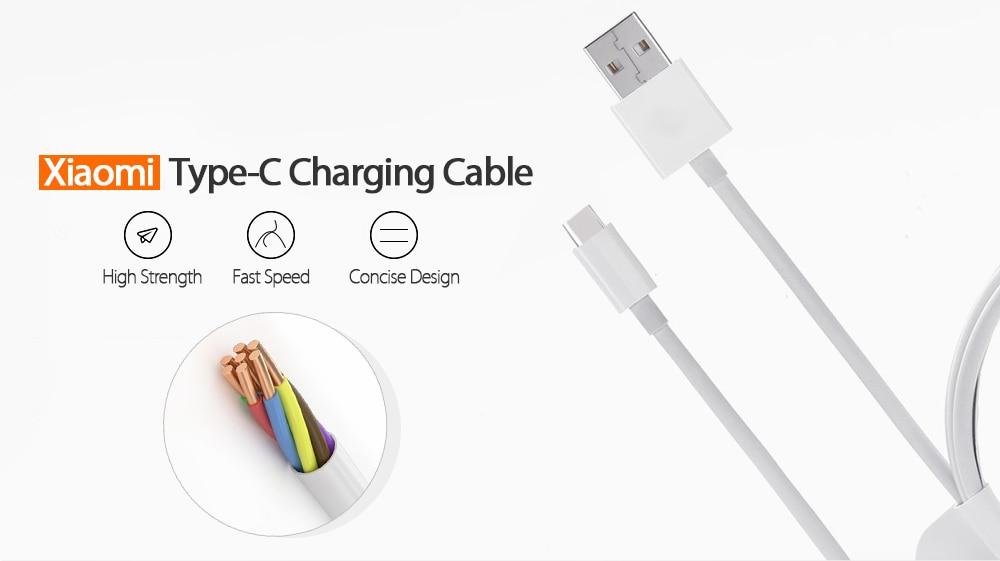 What is Xiaomi Fast Charging Type C Cable Price in Bangladesh?
The latest price of Xiaomi Fast Charging Type C Cable in Bangladesh is Tk. 180.00. You can buy original Xiaomi Type C Fast Charging Cable at the best price in Bangladesh online from our website BlackBud Bangladesh. See also Xiaomi USB Cable Type-C price in Bd.
FAQ
Is 3A a fast charging cable?
Well, with a 3 Ampere current transmission, the cable can fast charge all your devices (that support fast charging) at the fastest speed possible.
Does fast charging need a special cable?
Yes, fast charge requires 3 components – first of all, a fast charging compatible smartphone/tablet/laptop or other devices, secondly, a charger that supports USB Fast charge, and a compatible cable. The cable will have USB-C at least on the charger end, and either USB-C or Apple Lightning cable on the device end.